Discover a look that showcases yesterday's charm with today's needs in mind.
Haugen Home Furnishings Company is distinguished in the home furnishings market as the best quality and value in medium to high-end solid wood furniture and accessories. Our fine wood furniture is handcrafted in the heartland of the United States. Our family of workers builds, finishes and inspects every piece we ship.
We offer a broad selection of furniture with multiple finishes and quality that is unmatched in today's furniture. At Haugen we build in features at a price you will appreciate. Our quality hardwood furnishings are second to none. Our home office furnishings range from efficient scholar's desks when space is at a premium to our flattop and rolltop desks in several popular sizes.
Look over our selection of fine hardwood rolltop desks, flattop desks, file cabinets, bookcases and other furnishings.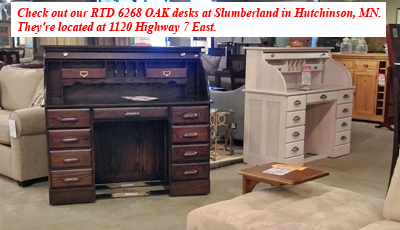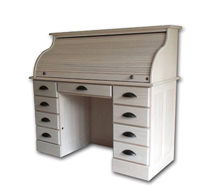 Introducing our new
Cashmere Stain . . .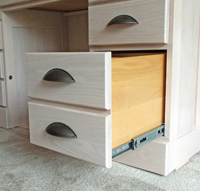 and Mission Edge Profile
OUR COMMITMENT . . .
Haugen Home Furnishings Company products are made in the USA. The presence of grain patterns and wood densities can create slight variations in color and finish. These natural "beauty marks" assure that you have invested in the quality of solid wood. Our goal is that you will receive many years of enjoyment and service from our furniture.
Haugen Home Furnishings Company